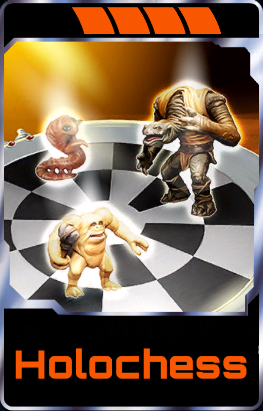 Tier 4 Promotion Item
Edit
The rules of Holochess vary from quadrant to quadrant. The only constant is the circular board.
HOW TO FIND IT: Available in Coruscant and Executor story missions, as well as most Arena Crates and Hero Crates.
Promotes R2-D2 to Tier 5.
Item Kind: Smuggler
Provides 100 Training XP.
+100 XP for Heroes with Smuggler affinity.
Sell value: 500